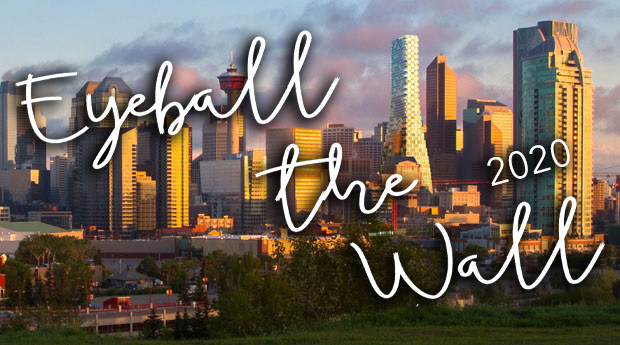 About our Event: 
Eyeball the Wall is a 30km or 15km running race that takes place in May. This race is a a great prep race for those aiming towards participating in the Calgary Marathon weekend- regardless of distance. Our event has a long standing tradition of focusing providing runners and walkers with a fun, low stress event that caters to the athlete.
The event started to help runners overcome the winter blues- and provide a goal event to get excited for the Calgary race season. After all- why would you do your long run alone when you can sign up for Eyeball the Wall and get a fully supported run with an atmosphere you'll never forget? Since we first started our event has grown and grown! In 2019 we will be having our 6th Anniversary!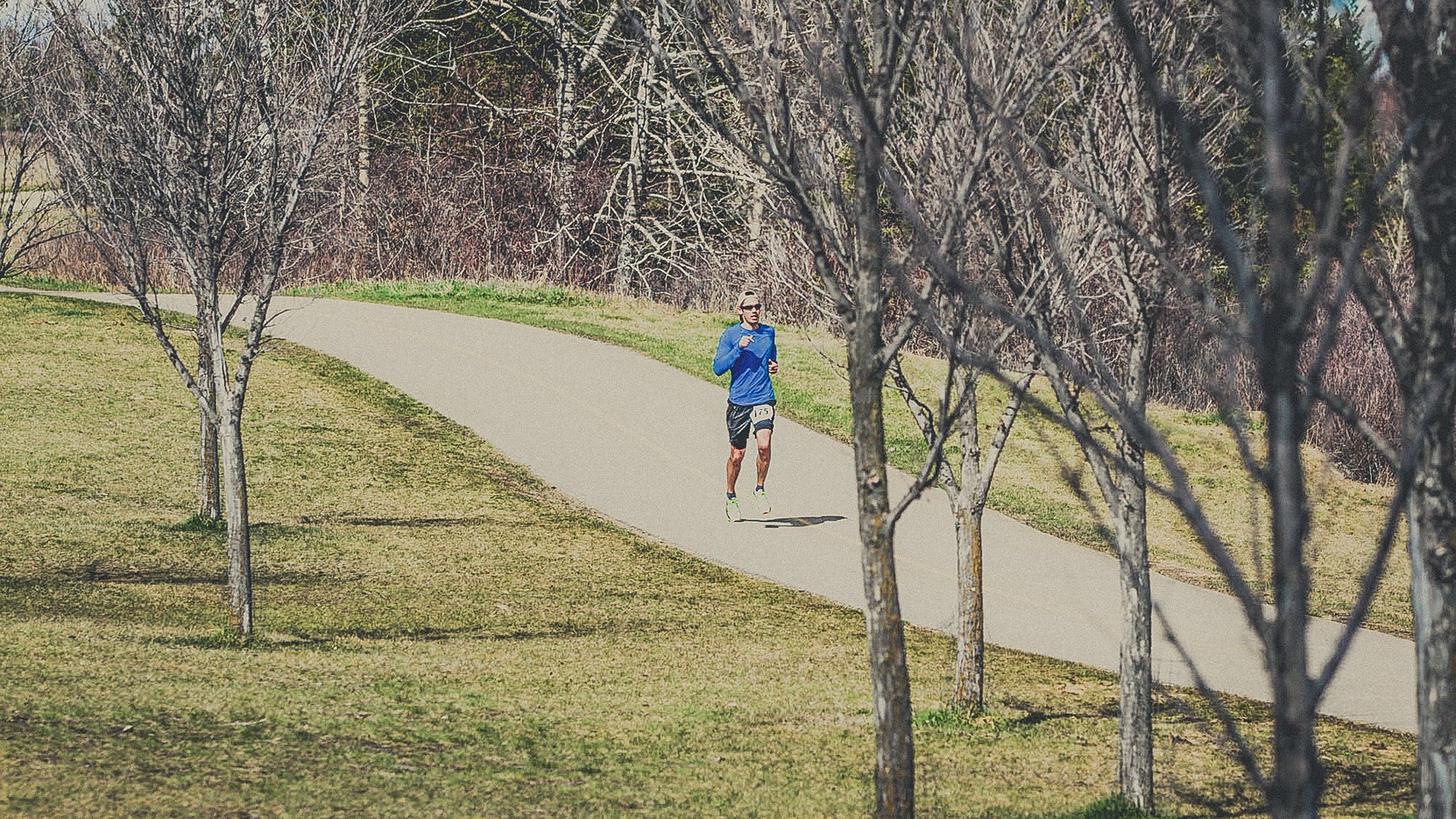 Why Eyeball the Wall?
Great question! We often get asked why we have such a unique name for our event! The 30km point of the marathon (and the 15 km mark of the 1/2 marathon) are often referred to as "The Wall" / or the hardest point of the race. Whether you are just racing our unique event, or you are using it to stimulate how your focus race day will be we are here to provide an event with grassroots "roots," and a world class experience.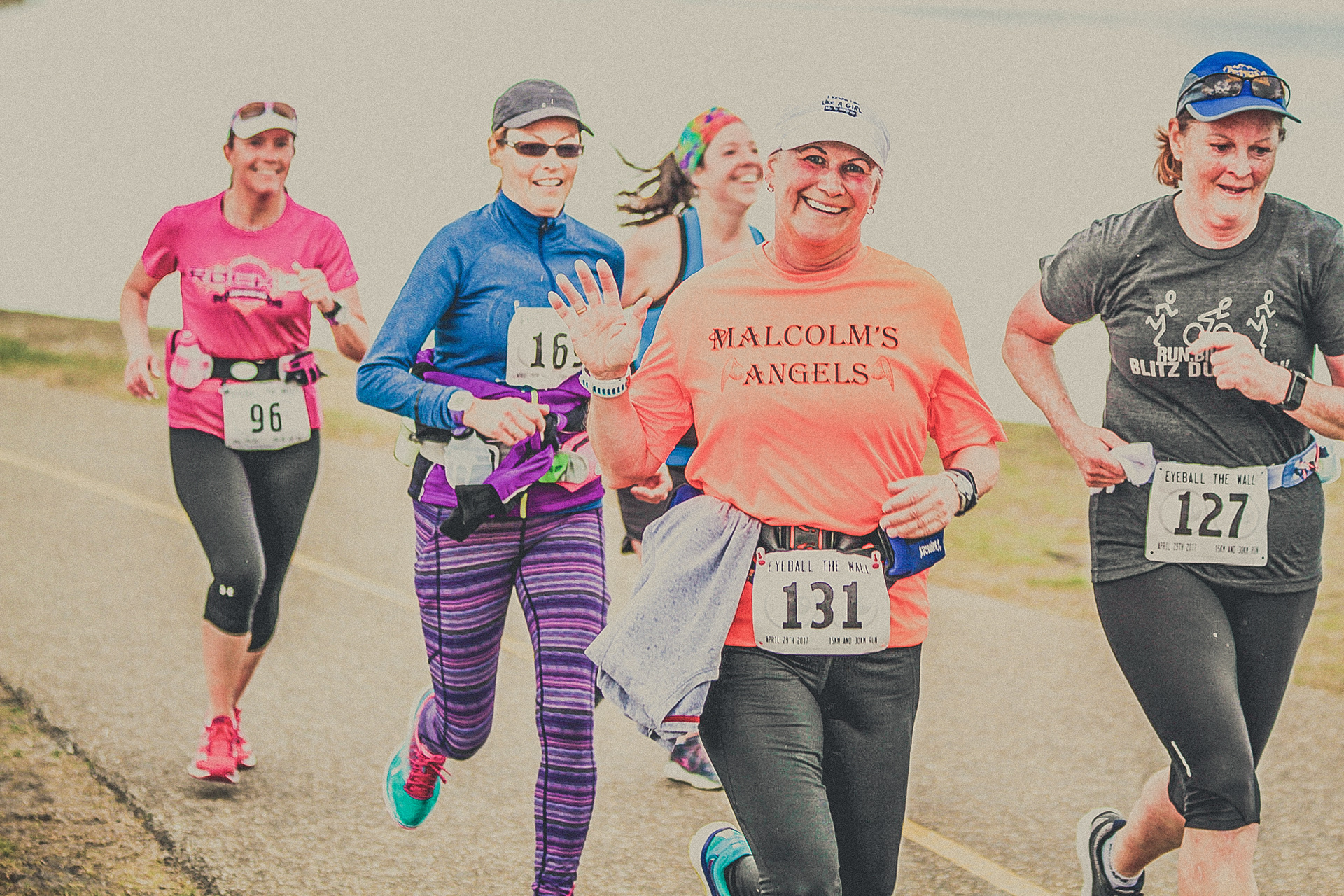 New for 2020!
This year we have changed a few things to better support our participates!
- Something a little shorter......This year we are happy to include a 5km event for the first time ever! We cant wait to welcome runners and walkers of ALL AGES and abilities! There is no time cut off- and we are happy to share our course with kids, walkers, and speed racers!  
- New Course! Those who have been with us since the beginning know our "classic" loop of the Glenmore Reservoir was a favourite course of many runners. While Imitation is the best form of flattery- there are now other races that have copied our course and event layout- so we wanted to bring a whole new experience to runners in 2020. This year our race takes place in Lindsey Park - right behind our partners' at Repsol Sport Centre.
- New Location! We are really excited to be hosting this years event with our friends at Repsol Sport Centre. After dodging the proverbial "bad weather" bullet last year it became apparent that we needed to consider a place to help our runners stay warm if we need to! 
- New Partners! This year we have worked to secure some great new partnerships with some great community. They are helping us bring you a well managed event with some great perks!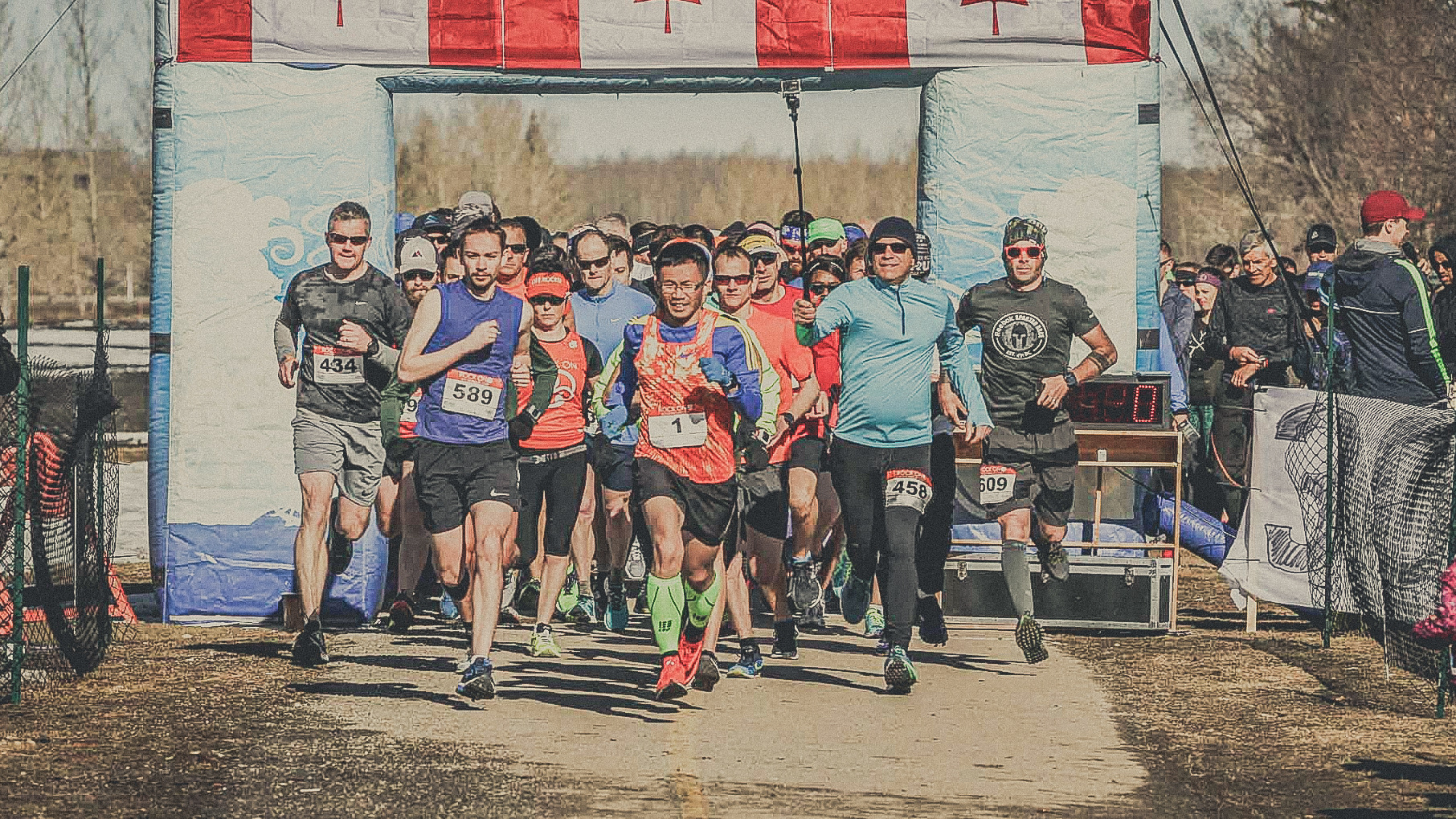 Pricing
Before January 31st
$30 - 5 km          $35 - 15 km          $40 - 30 km
After January 31st
$35 - 5 km           $40 - 15 km           $45 - 30 km
After April 1st
$40 - 5 km           $45 - 15 km            $50 - 30 km

TIMING and RESULTS
For 2020 we are happy to offer chip timing for all distances! Previous results can be viewed at the following links: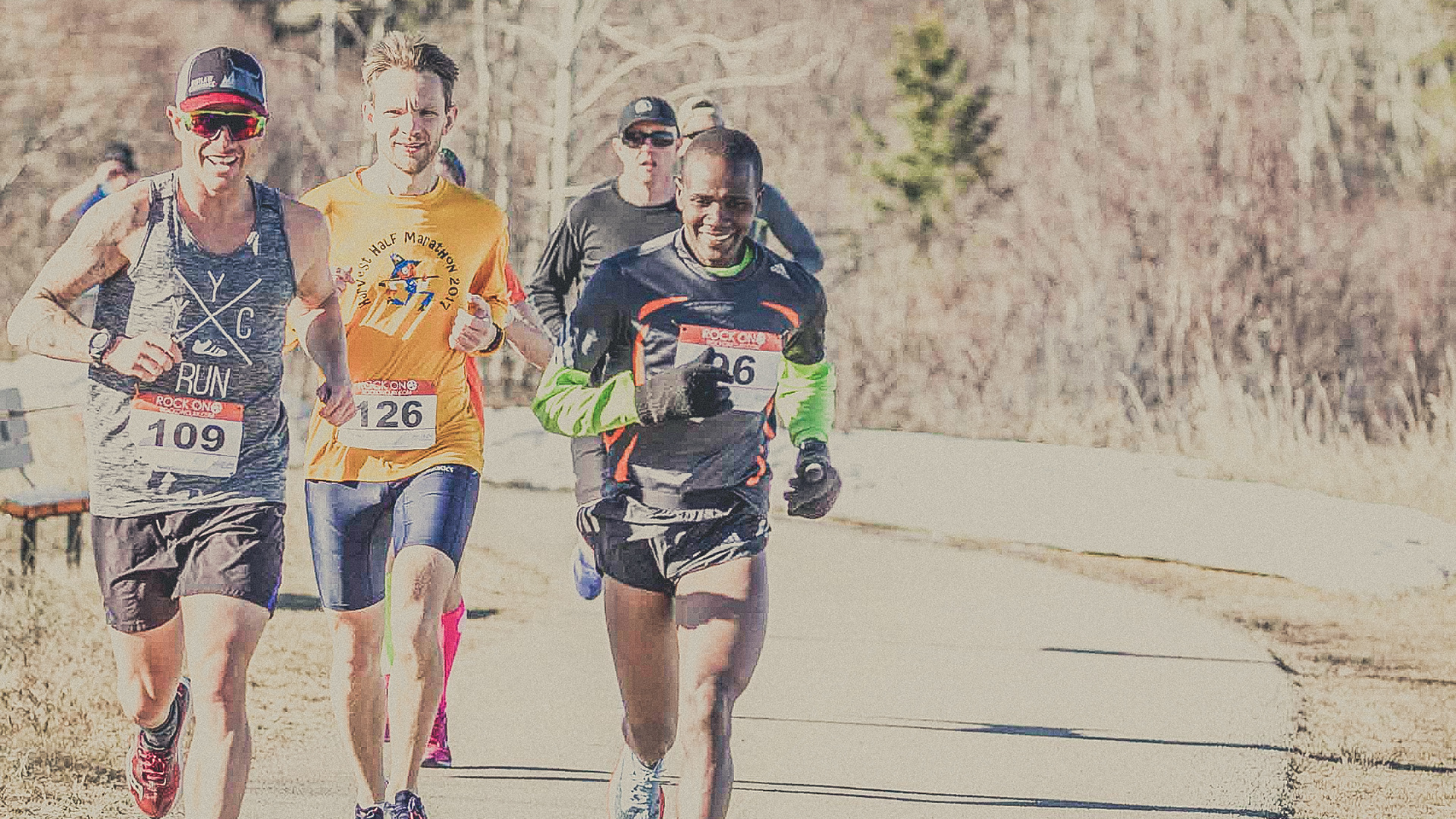 RACE DATE: 
May 17th 2020
Start times:
30 km - 9:00 am
15 km - 9:30 am
5km - 10:00 am
Starting location: Lindsey Park 
15km Route: Ideal for athletes looking to do a "Long Run" or race a 1/2 Marathon or Marathon in 2020! The 15km course starts by looping the riverside pathway that circles the exterior of the river park. It then follows the Elbow River towards Inglewood- and down along the Bow River.
30km Route: Great for the "Marathon motivated" athlete! A course so nice you do it twice! Two laps of the 15km out and back course!
5km Route. A quick lap around Lindsey Park along the river and a fun turn around loop shoots you back towards the finish line! Perfect for all runners and walkers looking for something a bit shorter
AID STATIONS:
Aid stations located at the following kilometre markers: 5kms, 9kms, 15kms, 21kms, 25kms and finish line
E-mail eyeballthewall@gmail.com for more details
AWESOME FINISHER MEDALS FOR EVERYONE!
RACE PACKAGE PICK UP: 
Package Pick up will take place at Repsol Sport Centre
Package Pick up times are as follows:
Friday May 15th: 4pm - 7pm
Saturday May 16th: 3pm - 6pm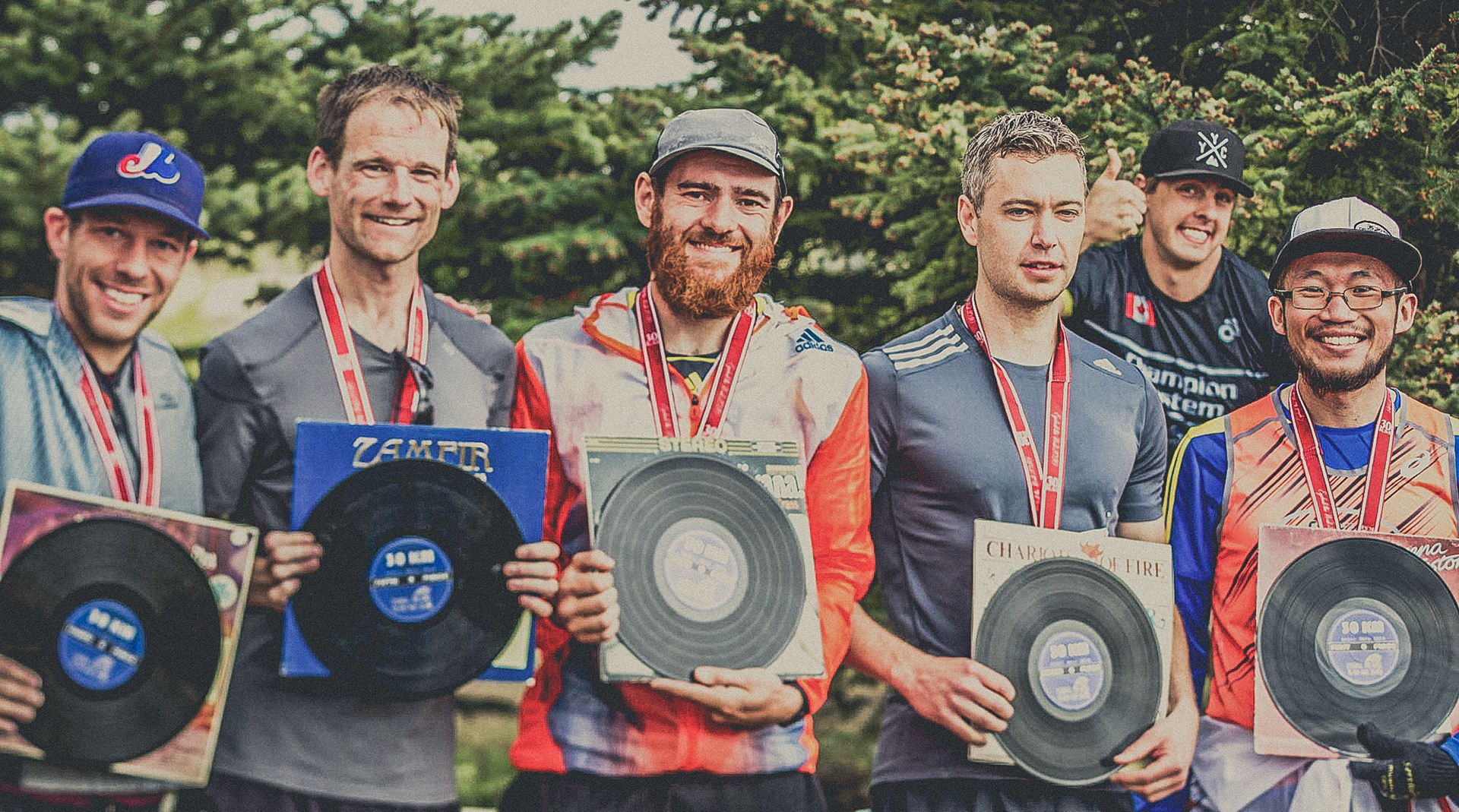 Volunteers!
Volunteers are welcome! In fact we love our volunteers so much this year we have some great swag for those that come out and support our race! If you are interested in volunteering for our race- feel free to send a email to eyeballthewall@gmail.com with the subject line: VOLUNTEER