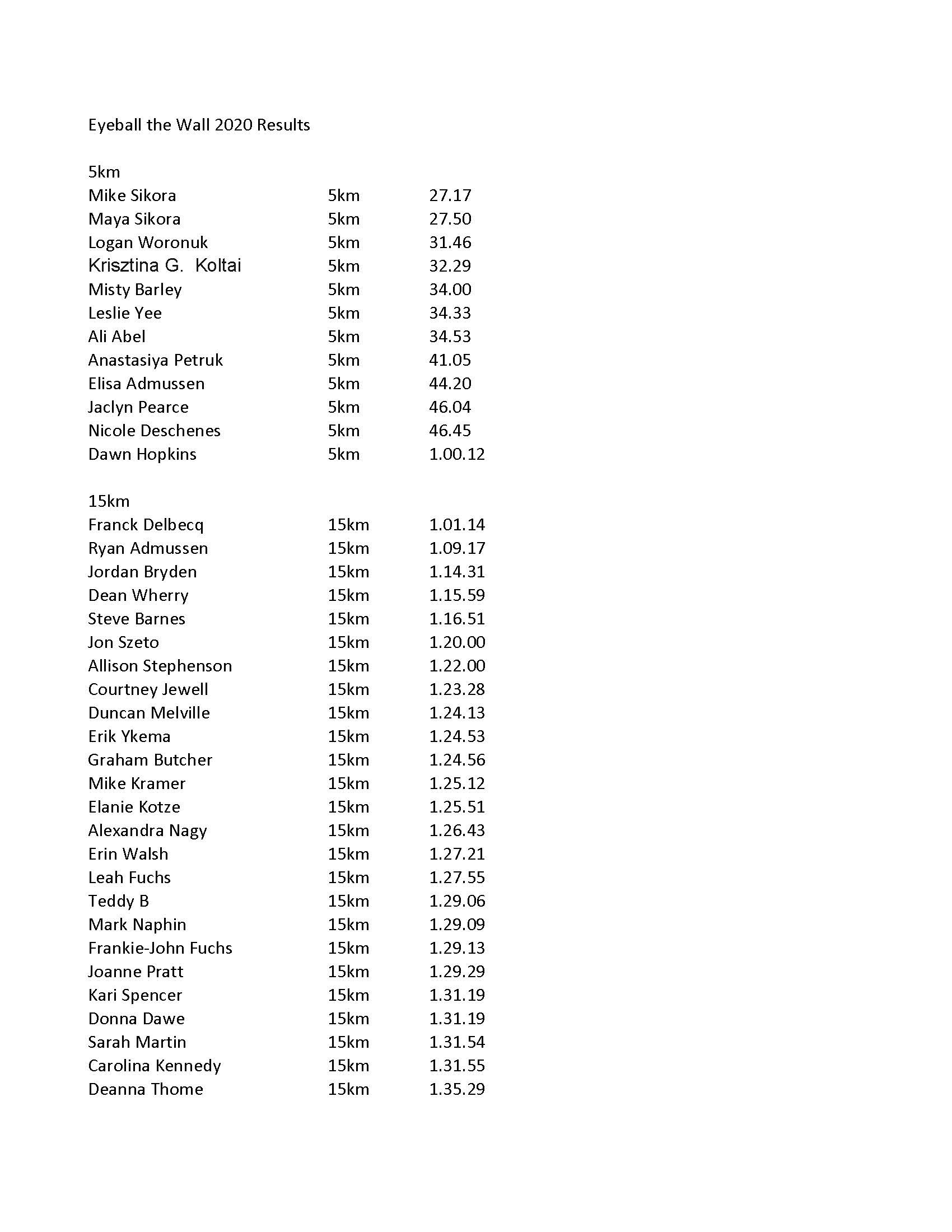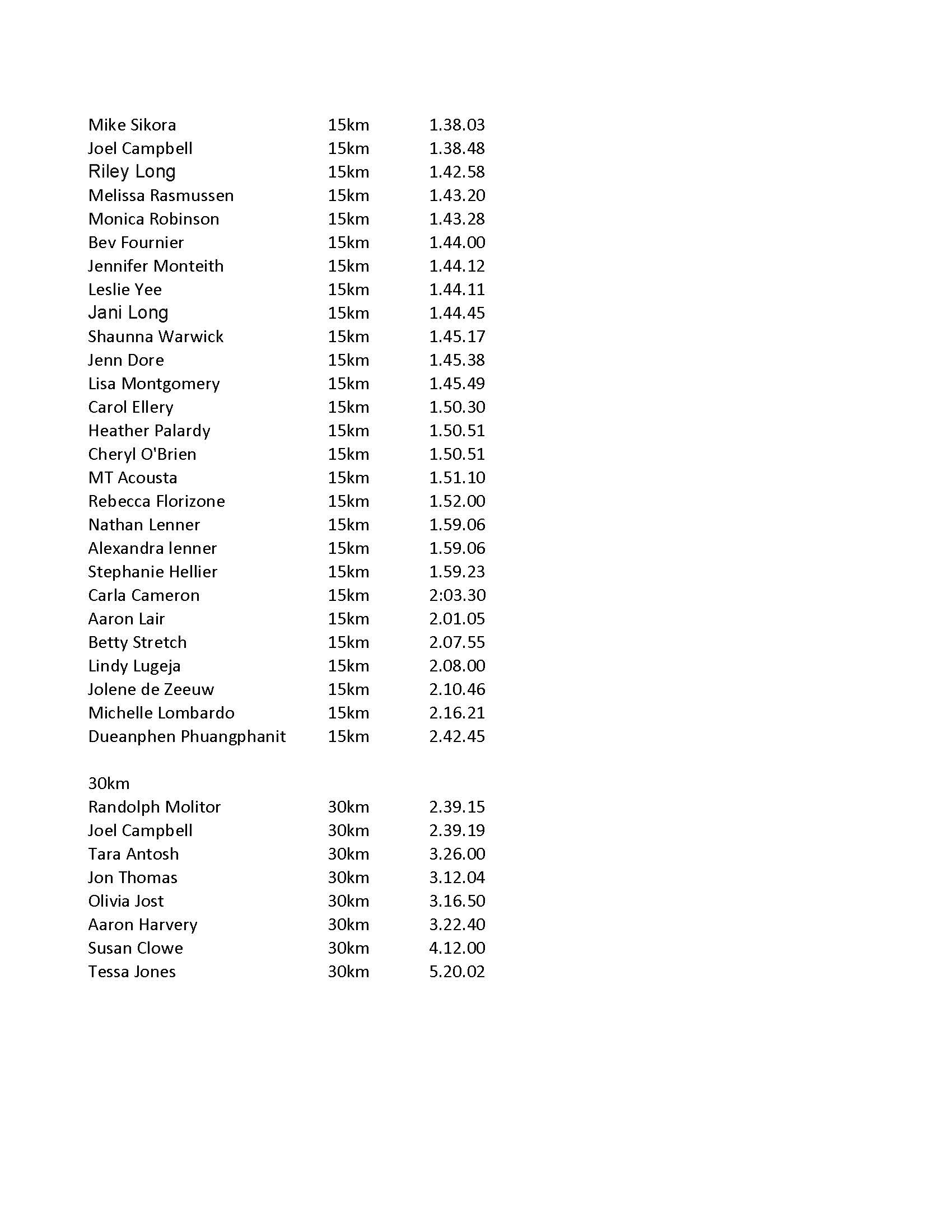 Eyeball the Wall- Pre Race Info
Hi Eyeball the Wall Participants!

We hope you are all enjoying the good running weather we have be fortunate to enjoy over the past couple weeks! By now you should have your running legs rolling a little bit in preparation for this weeks Virtual Run! Here are a couple points we just wanted to clarify with you before you head on out for your run!

- If you are planning on picking up a package for more than 1 person feel free to send us a quick note so we know how many people are going to participate from a single household. You can respond to this email. 
- If you are receiving this email you are registered to run! We will follow the Strava results as they populate online to see how you all are doing!

- SWAG! We have a cool pair of sunglasses, a bag, a LIFEROCKS Dog tag, some BASE energy gels, a snack, and your finisher medal available for pick up via a "Drive Thru" style pick up at Gord's Running Store.

The address is 919 Centre St N, Calgary, AB
- The course turn around will be marked tonight to make sure you get to the right spot on the pathway! It's a simple out-and-back. To keep things simple we have marked both the 5 km turn around and the 15 km turn around on the ground in bright orange.

- To clarify 30 KM participants do 2 loops of the same 15km lap.

- 5KM participants will use the "LIFE ROCKS 5km" segment! 
- Parking is available at St. Patrick's Island Park. If you have raced with us before- this is the same area as where we traditionally have held our "Life Rocks 5km" event. This area is also referred to at Confluence Plaza on google. 
- Park in the main parking lot (or run on down from where you live /or from somewhere with free parking if you like a long warm up)! The run starts across the river on the NORTH SIDE. The segment start point is marked on the map below! Start your run by running EAST (towards Deerfoot trail)

- We choose this course as it was much quieter and had less foot traffic than any place closer to downtown to try and keep our athletes safe. Naturally we wanted to go back to our old course around the Glenmore Reservoir, however it has been extremely busy lately with a crazy amount of bike and foot traffic. We are choosing to keep our athletes running in a area that is pretty flat, scenic and quiet.

- Remember this is an Out-and-Back Course! Watch your GPS (if you are using one) and once you see the turn around point, head back the same way you went out -to the same point that you started.

- We are fortunate to live in a city that open access to pathways during this period. We ask that if you are participating in this challenge- and you wish to have some company from someone from a different household- that you stagger your start by a minimum of 2 minutes and that you don't run "with" that person. Why not send the faster runner off last and chase? Please continue to follow the provinces physical distancing guidelines.

- The Start / Finish line is in a bit of a higher traffic area so it may not be clearly marked. The Memorial Drive sign (photo attached) is directly inline with the point we started the STRAVA Segment from.

All the best and we cant wait to see how your run goes. Thanks so much for running with us!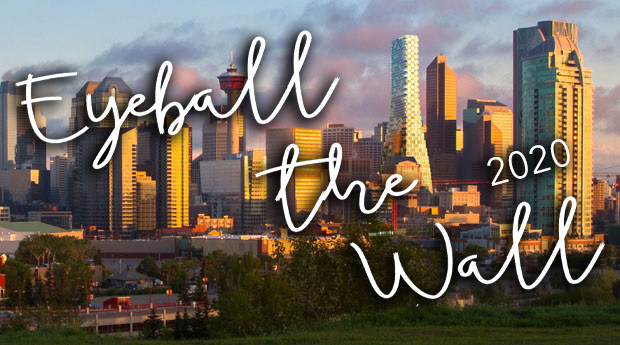 About our Event: 
Eyeball the Wall is a 30km or 15km running race that takes place in May. This race is a a great prep race for those aiming towards participating in the Calgary Marathon weekend- regardless of distance. Our event has a long standing tradition of focusing providing runners and walkers with a fun, low stress event that caters to the athlete.
The event started to help runners overcome the winter blues- and provide a goal event to get excited for the Calgary race season. After all- why would you do your long run alone when you can sign up for Eyeball the Wall and get a fully supported run with an atmosphere you'll never forget? Since we first started our event has grown and grown! In 2019 we will be having our 6th Anniversary!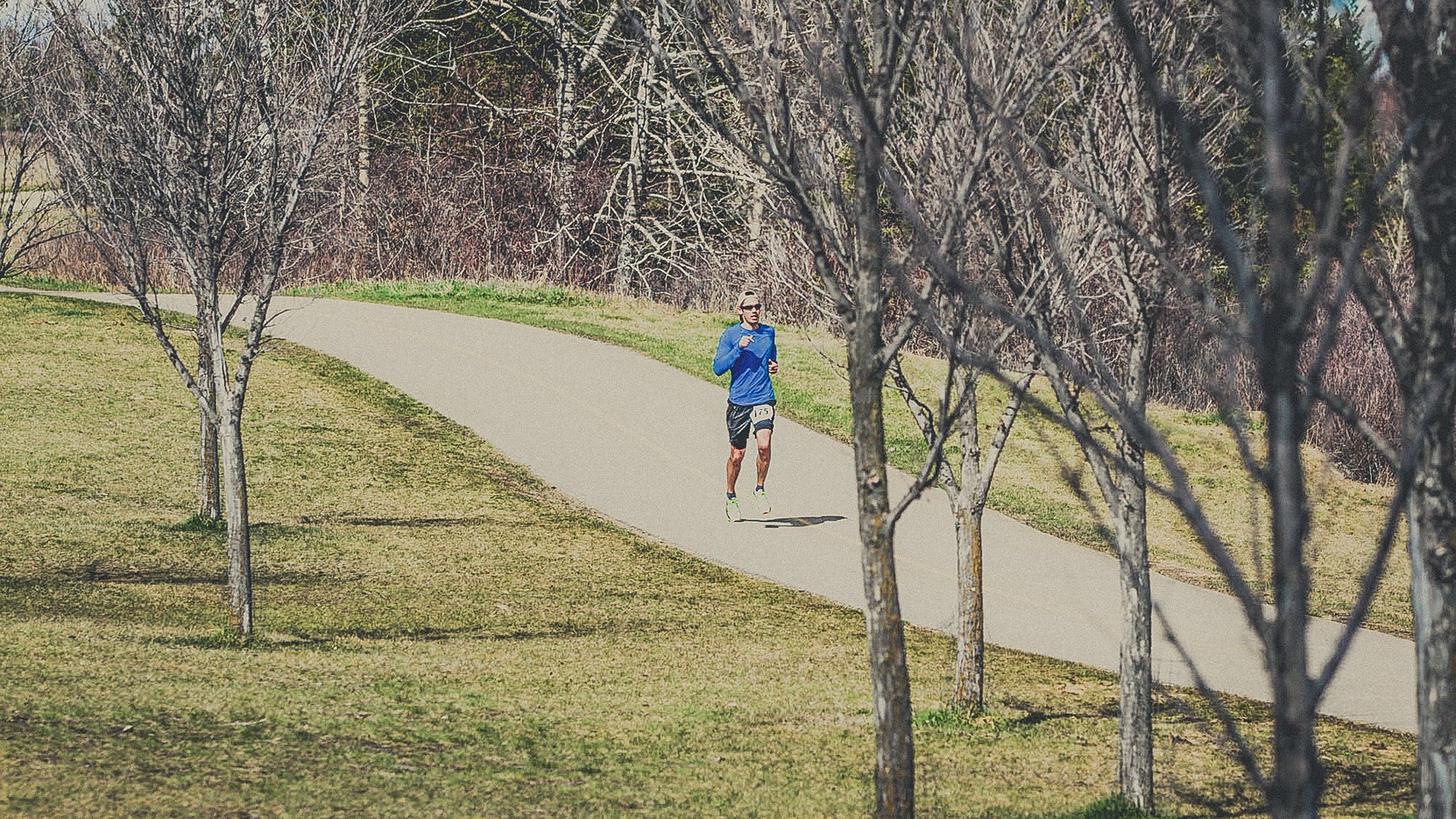 Why Eyeball the Wall?
Great question! We often get asked why we have such a unique name for our event! The 30km point of the marathon (and the 15 km mark of the 1/2 marathon) are often referred to as "The Wall" / or the hardest point of the race. Whether you are just racing our unique event, or you are using it to stimulate how your focus race day will be we are here to provide an event with grassroots "roots," and a world class experience.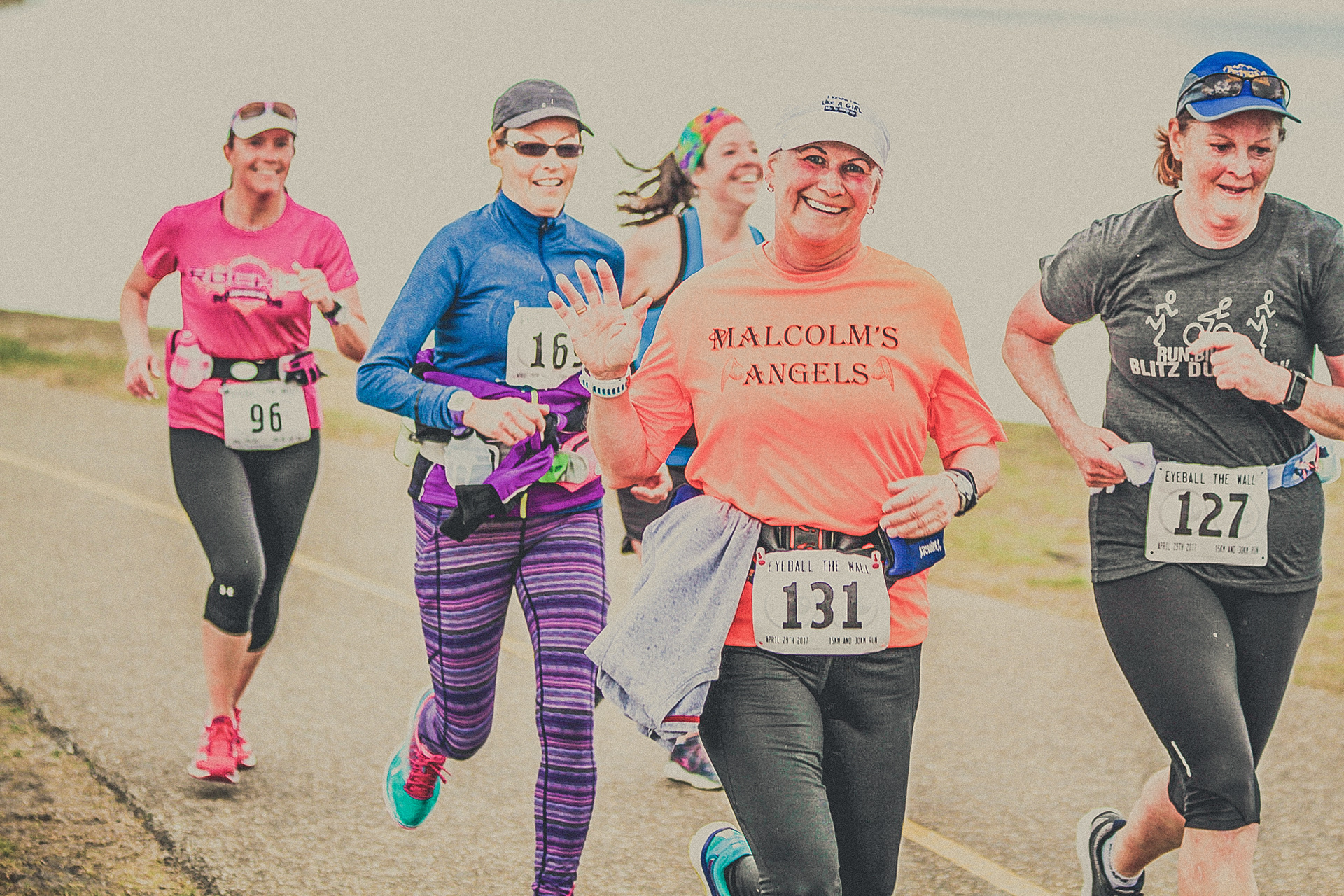 New for 2020!
This year we have changed a few things to better support our participates!
- Something a little shorter......This year we are happy to include a 5km event for the first time ever! We cant wait to welcome runners and walkers of ALL AGES and abilities! There is no time cut off- and we are happy to share our course with kids, walkers, and speed racers!  
- New Course! Those who have been with us since the beginning know our "classic" loop of the Glenmore Reservoir was a favourite course of many runners. While Imitation is the best form of flattery- there are now other races that have copied our course and event layout- so we wanted to bring a whole new experience to runners in 2020. This year our race takes place in Lindsey Park - right behind our partners' at Repsol Sport Centre.
- New Location! We are really excited to be hosting this years event with our friends at Repsol Sport Centre. After dodging the proverbial "bad weather" bullet last year it became apparent that we needed to consider a place to help our runners stay warm if we need to! 
- New Partners! This year we have worked to secure some great new partnerships with some great community. They are helping us bring you a well managed event with some great perks!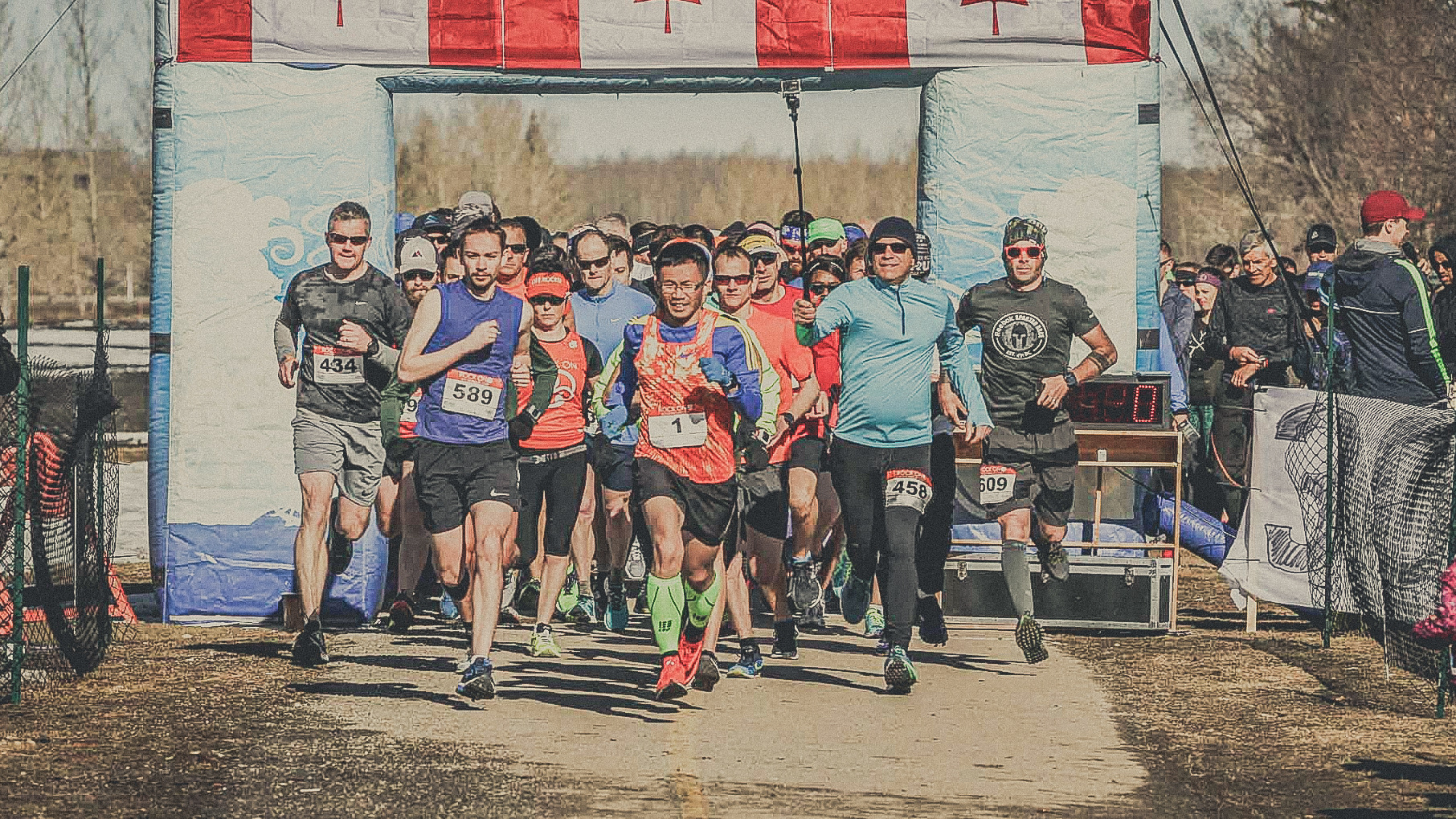 Pricing
Before January 31st
$30 - 5 km          $35 - 15 km          $40 - 30 km
After January 31st
$35 - 5 km           $40 - 15 km           $45 - 30 km
After April 1st
$40 - 5 km           $45 - 15 km            $50 - 30 km

TIMING and RESULTS
For 2020 we are happy to offer chip timing for all distances! Previous results can be viewed at the following links: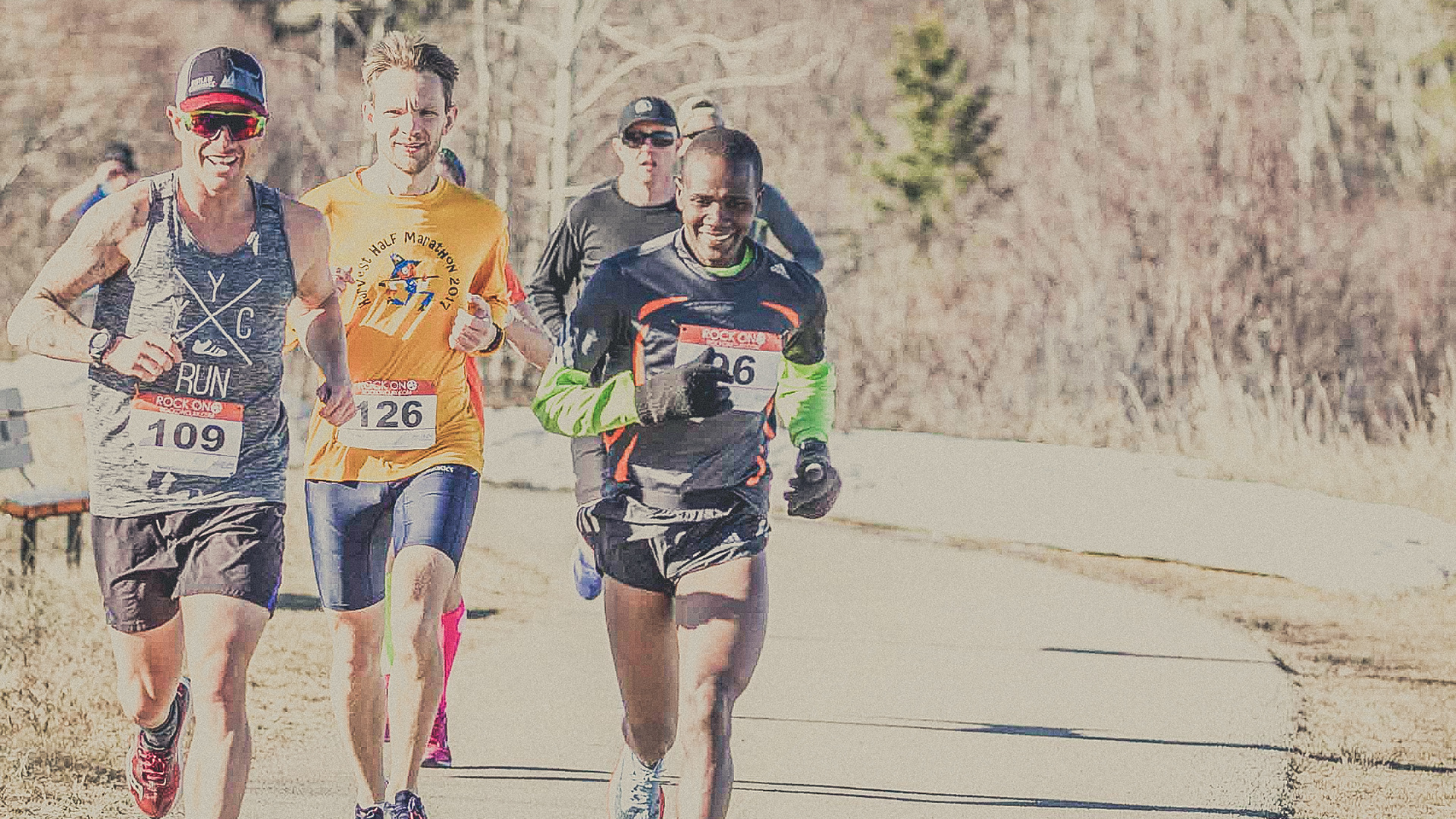 RACE DATE: 
May 17th 2020
Start times:
30 km - 9:00 am
15 km - 9:30 am
5km - 10:00 am
Starting location: Lindsey Park 
15km Route: Ideal for athletes looking to do a "Long Run" or race a 1/2 Marathon or Marathon in 2020! The 15km course starts by looping the riverside pathway that circles the exterior of the river park. It then follows the Elbow River towards Inglewood- and down along the Bow River.
30km Route: Great for the "Marathon motivated" athlete! A course so nice you do it twice! Two laps of the 15km out and back course!
5km Route. A quick lap around Lindsey Park along the river and a fun turn around loop shoots you back towards the finish line! Perfect for all runners and walkers looking for something a bit shorter
AID STATIONS:
Aid stations located at the following kilometre markers: 5kms, 9kms, 15kms, 21kms, 25kms and finish line
E-mail eyeballthewall@gmail.com for more details
AWESOME FINISHER MEDALS FOR EVERYONE!
RACE PACKAGE PICK UP: 
Package Pick up will take place at Repsol Sport Centre
Package Pick up times are as follows:
Friday May 15th: 4pm - 7pm
Saturday May 16th: 3pm - 6pm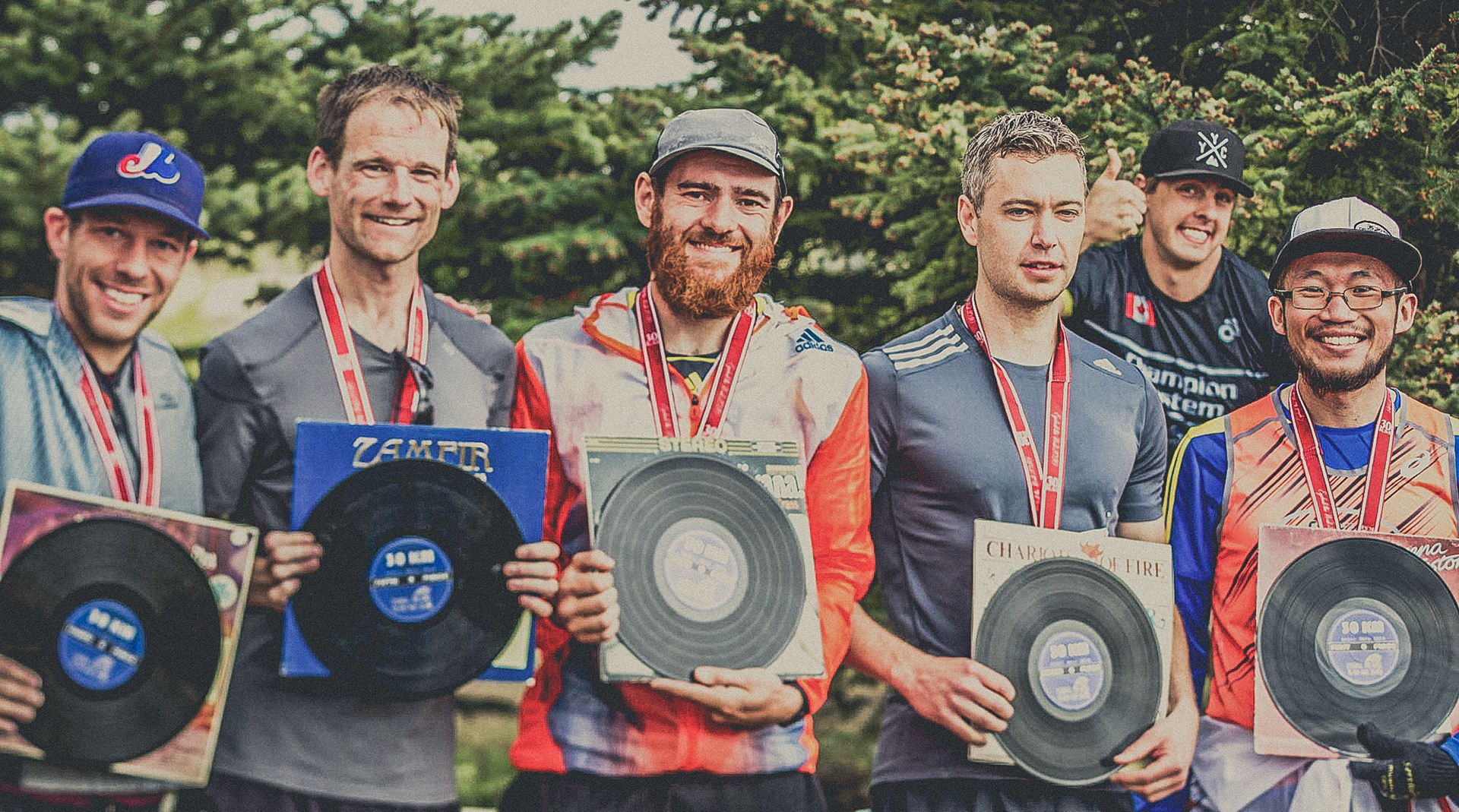 Volunteers!
Volunteers are welcome! In fact we love our volunteers so much this year we have some great swag for those that come out and support our race! If you are interested in volunteering for our race- feel free to send a email to eyeballthewall@gmail.com with the subject line: VOLUNTEER